"Why is Foreign Currency such a sensitive subject?"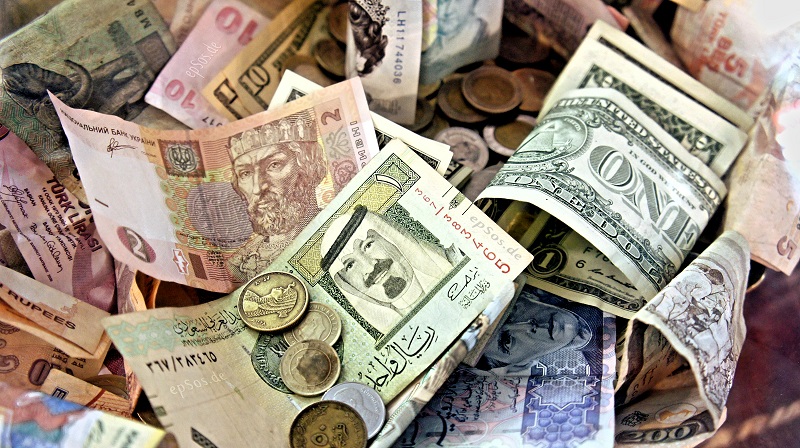 No doubt, if you're a Finance Director, CFO, accountant or similar, knowing that this is about FX, you have an urge to close this off before reading any further. By giving this article a moment of your time, you will learn exactly what has happened in the currency market and the best practice on how to implement consistency with best practice.
Some people say, "don't fix what isn't broken" and then some people say, "Change has been a breath of fresh air for my business"…
If I were to offer you a £5,000 saving for your mortgage on the year, would you take it? Or, if I could reduce your businesses associated office fees by £50,000 PA, would this be of interest? Foreign Exchange is the only industry that you do not see your 'true' cost and this is where it changes with marginexpert.com.
My area of expertise is finance and derivative trading, mainly in Forex and Commodities. I moved into deliverable currency three years ago, as I saw a window of opportunity, with a vision to change the industry once and for all; benefiting businesses and consumers by reducing associated cost. Working at one of the worlds leading derivative trading firms, it was all about customer service, consistency and transparency and offering the best in market products and service. This I portray with marginexpert.com.
As you most likely are aware, Foreign Exchange is one of the most saturated markets in the world. It has unnecessarily become an extremely sensitive point for consideration by most businesses and consumers. There are roughly 200 currency providers and banks in the UK, that 'apparently', all offer the 'best' price in the market, the 'best' products and the 'best' solutions and service.
10 years ago, Foreign Exchange was a market that was almost untouched, leaving brokers and dealers with the ability to take extortionate margins on every transaction, as bidding mainly took place on the phone. Visibility in the market price of currency was not such a thing and FX providers were popping up all over the UK, funded by businesses and consumers that did not simply see what was happening.
As time and technology progressed, FX providers continued to pop up and there was only one thing that could happen – pricing has become more and more competitive, until it has almost become unprofitable for a provider. In the recent years, providers have been offering pricing that is almost too good to be true. The way pricing currently is heading, it is inconsistent and longer term, unsustainable. A provider simply cannot continue to sell currency without any level of profitability, as this leaves the client at risk of continued widened margins.
We have found that many businesses spend much time comparing currency pricing and it is this that takes up unnecessary time. Even after comparing, they do not see how much the provider is truly taking and then when later comparing again, the margin has widened…again.
It is with the inconsistency in currency pricing that you or your business are left at risk of being taken advantage of at some point in a working relationship. All businesses need to make money and of course, providers and banks should make money, but it is a case of how much. If a provider is offering you price that's almost too good to be true, it probably is. We have come up with something consistent for you or your business, that is a fixed cost on a tiered basis – we have removed the concern of variable pricing and made it fair.
How can marginexpert.com help you and your business?
At marginexpert.com, we quote one low fee on behalf of a handful of leading FX providers that are now committed to this model. It is with this quote that you will receive one low transparent fee as a percentage. This is simply applied to the mid-market rate at time of transaction, on any currency pair you trade. You can even apply the fee to the overall projected annual FX volume of your business, so you know in advance the true associated cost in your FX transactions.
Our business model is the change in foreign exchange. Depending on the volume of currency you trade on an annual basis, we will implement a transparent FX margin between 0.025% (3 pips on GBPUSD) and 0.5%. Essentially, the more you transact, the tighter the margin. For a business that transfers £100,000 PA, they will pay £500 as a transparent cost. If you transact £50million PA, you will pay £41,250.00. It's margin that is applicable to the volume of currency you transact.
If you do not have this visibility in FX, we would urge you to get a free quote that is emailed to you. With this, your chosen provider will make a direct comparison and give you a tangible saving on the year, giving you confidence with a consistent and fair cost on the year.
Do let me know personally if you have any questions whatsoever. We are on hand to assist you with any currency concerns and help you and your business implement the most preferential currency margins available in the market.
Sincerely,
Callum Lee,
Executive Director